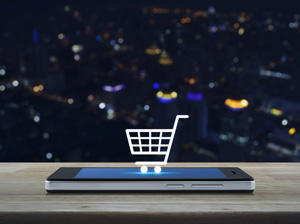 At Chapman University, students can buy and sell products with each other via a new online marketplace powered by Ulyngo. Designed to provide a safer, fraud-free alternative to sites like eBay and Craigslist, Ulyngo's marketplace platform gives universities a way to facilitate and manage student-to-student commerce on campus.
"At Chapman, we are always looking for ways to enhance the student experience," said Helen Norris, CIO of Chapman University, in a statement. "Adding Ulyngo to provides an easy-to-use student marketplace that will create a more sustainable and affordable campus experience."
The Ulyngo platform has been integrated into Chapman's student web and mobile portals, making it accessible on all devices with single sign-on for student authentication. Students can post and search for products, communicate with each other through internal messaging, make secure payments and receive disbursements through integrated payment processing, according to a news announcement.
"We are committed to building awareness and adoption among our student body," commented Mitchell Rosenberg, president of Chapman's Student Government Association. "The upcoming features to post and search by on-campus housing location, curriculum and even lifestyle will make this a very relevant service for our students."